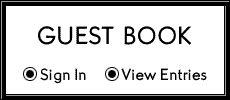 Do you have any suggestions to make for this web site? If so,

Bill McCurdy and Jim Brooks are solely responsible for the content of the site.  Questions about the site may be directed to: Bill McCurdy wbmccur@yahoo.com  or 
ATTENTION BOCCI PLAYERS:

There will be a meeting of team captains on Thursday, October 22 in the Auditorium at 10:00 AM.  it is imperative that team captains , or their representative, attend to receive play schedules and other pertinent information.  The first day of scheduled play is October 27.

The HOA, in conjunction with LIFETOUCH PHOTOGRAPHY, is giving SLCCV residents the opportunity to have professional portrait photos taken.  LIFETOUCH PHOTOGRAPHY will be here August 13,14 and 15 and additional dates in October and November will be available.  There will be several ways to schedule your photo opportunity.  One way is to go online by clicking this link:

Recreation Desk:  772-466-0777

Service Desk:  772-466-1553

If you wonder what events happen in SLCCV you should click "RECENT EVENTS" in the menu above.

You might also want to review the October 2015 Issue of the Village Voice in the menu above.