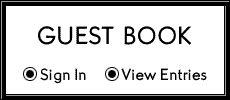 Do you have any suggestions to make for this web site? If so,

Bill McCurdy and Jim Brooks are solely responsible for the content of the site.  Questions about the site may be directed to: Bill McCurdy wbmccur@comcast.net  or 
Recreation Desk:  772-466-0777

Service Desk:  772-466-1553

If you wonder what events happen in SLCCV you should click "RECENT EVENTS" in the menu above. 

On December 10, SLCCV became a Neighborhood Watch Community.  Click on the new Neighborhood Watch link In "CLUBS AND GROUPS" to learn more.

WEATHERIZATION ASSISTANCE PROGRAM: A program funded by the US Departmant of Energy with supplemental funding from the US Department of Health and Human Resources to help people with limited income reduce their monthly energy burden.  CLICK HERE FOR MORE INFORMATION.